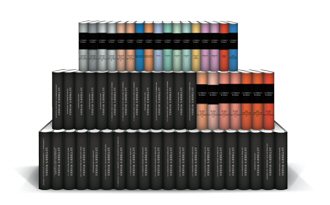 For those who have difficulty navigating Luther's Works...no, it's not the definitive and exhaustive subject and title index - alas - but commiserations from the man himself:
by God's grace a great many systematic books now exist, among which the Loci communes of Philip [Melanchthon] excel, with which a theologian and a bishop can be beautifully and abundantly prepared to be mighty in preaching the doctrine of piety, especially since the Holy Bible itself can now be had in nearly every language. But my books, as it happened, yes, as the lack of order in which the events transpired made it necessary, are accordingly crude and disordered chaos, which is now not easy to arrange even for me.
From
Preface to the Complete Edition of Luther's Latin Writings, 1545,
in
Martin Luther: Selections from his Writings,
ed. John Dillenberger
, (New York, NY: Anchor Books, 1962, ", pp 3–4).
HT John Bugay